Aug 31st Grafting Workshop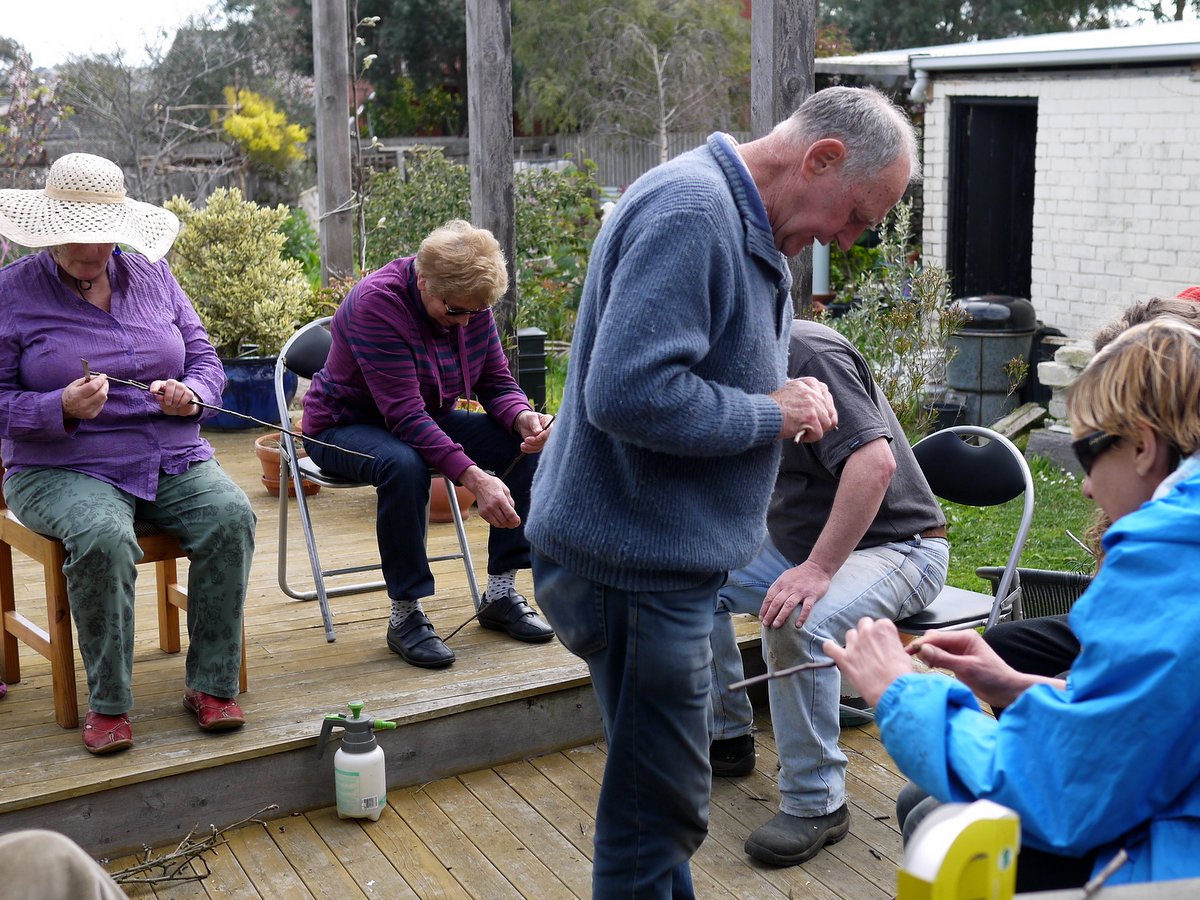 Workshops were never going to be a big part of what we do, but sometimes the opportunity might come up to spread some knowledge and skills.

Updated: The workshop on the 31st August was a great success, and John delivered many insights and hands-on practical knowledge about different grafting techniques.
Quick Summary:
We learnt how to do a classic 'Whip and Tongue' graft.
How to do a 'Cleft Graft' on larger sized branches.
The basic principles of 'T-Budding' (Budding: best suited to late summer grafting).
And a little bit about types of rootstocks, and propagation techniques.
All round, a great learning experience, and now time to practice!
Here's the original post: 
Recently I just missed out on a couple of grafting workshops in Melbourne that were oversubscribed, but kindly John Pinniger from of the Heritage Fruits Society has offered to run a day of workshops in Geelong, for local permaculturists and others who would like to improve their skills or learn the basics.
This workshop will be hands-on at our place in Belmont.  It involves learning the reasons for, and the science of grafting, and then some practice. Budding may also be discussed, but winter is not the best time to do it.  If you have a pruning or sharp small knife, then make sure you bring it along.
Each workshops is limited to 6 persons, the date is Monday 31st August (sorry for those who work, but weekends weren't suitable for some time).  Cost is just $5.00 !
Also – participants may be able to purchase a semi-dwarfing apple rootstock to graft onto.  Graft your own tree on the day for just $10!   Further workshop details will be emailed to those who register, and payment can be made on the day.
[Rego form removed]