Reno Time Post One
It's time to document some of our building / renovation experience. Well the correct time has long past, but better late than never! We officially started in October 2020, luckily our builders were able to work through most of the covid lockdowns, and although there were delays on (many) products, at least we were still able to get building supplies.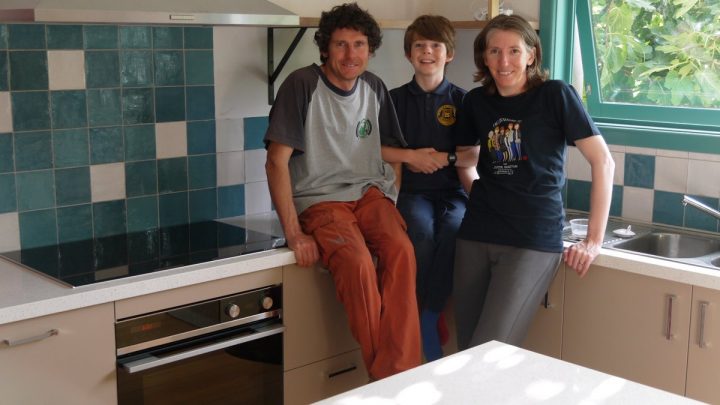 Posts will be split into a few – the first is a quick overview of what we're doing and why.
The 2nd Post is now up – Our Renovation – Major Features
What we had before.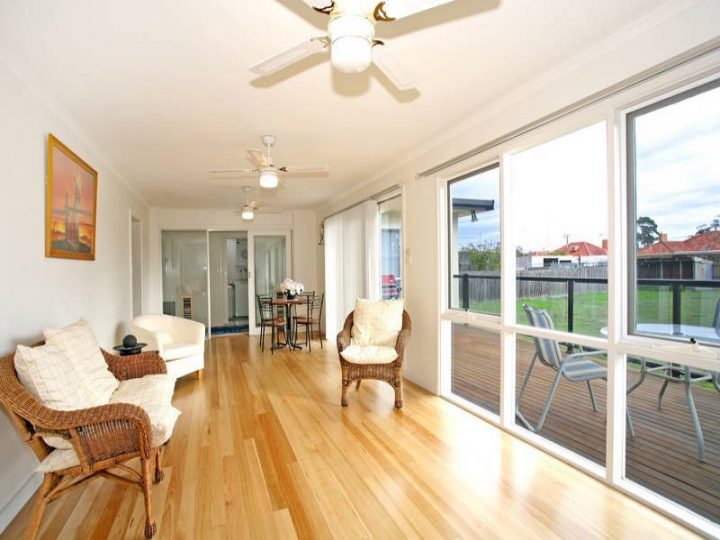 You see, the kitchen (R image) and living areas, were on the South / East side of the house; which means no sun at all in winter, and then out the back was a nice 'sunroom', (L image, West Facing) which lived up to it's name in summer; getting to unbearable temperatures. It had 3 fans, which we never even used. If it was too hot – you just didn't even use the room.
The house had full gas central heating and NO insulation.
No shading for the West-facing windows; no water tanks, no fucking nothing.
But, there was potential. The house / block ticked enough boxes (particularly the backyard!) to become a sustainable home, maybe.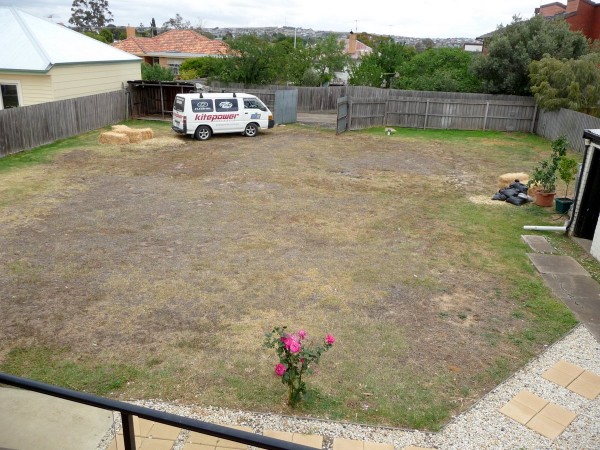 Enough whinging. Soon after we moved in (2008) we de-commissioned the central heater (and installed a simple gas space heater). Built a pergola on the West side for shade, and added a good layer of insulation in the roof (and started on the garden, of course). Solar went on too.
But, the kitchen / living area was still in a bad spot. Freezing in winter, with little natural light, and miles from the garden (at least 3 doors to get outside), and a general layout which meant walking in circles around the house (oops, whinging again). We put in a solar heater "Solar Venti", which helped, but the kitchen space was too big for a small solar heater to heat effectively. A solar light came later, to help brighten the room without the need for having the lights on in the daytime.
It's seems obvious now that things needed to change; but it took a few years for Katrina to convince me it was worth doing. The sunk cost / embedded material cost and associated guilt of ripping out a "perfectly functional space" has delayed most action, so we lived with it, and slowly amortized the building until we felt sufficiently detached from it to move on the idea of doing a complete re-config.
The Decision
It was 2018, my wife and I were on our 10th wedding anniversary in Dalesford; admiring all the wonderful buildings, having nice dinners and all of that. Katrina finally managed to convince me that we should actually do it. Maybe I'd been hanging onto the idea that one day we'd move some-where idyllic (like Dalesford, lol). But this blindsided vision didn't include factors of life that actually matter… like Family, employment and friends. So I agreed. The candles and wine had nothing to do with it.
We were still not exactly sure what to do… but while we were at the early design stages, my dad Michael (a builder in Alice Springs) came to visit, and immediately said "put the kitchen there" – pointing to our old bedroom…. something we hadn't considered. Then that was that. Although we did engage Glen from Zero C to actually design the space and come up with solutions to the many design challenges.
What we're doing
Moving the kitchen out to replace the back bedroom.
Moving the bedroom/ensuite to the 'old kitchen'
Opening up the centre of the house to join to the kitchen.
Creating an attached 'Greenhouse' space, which will adjoin the dining room.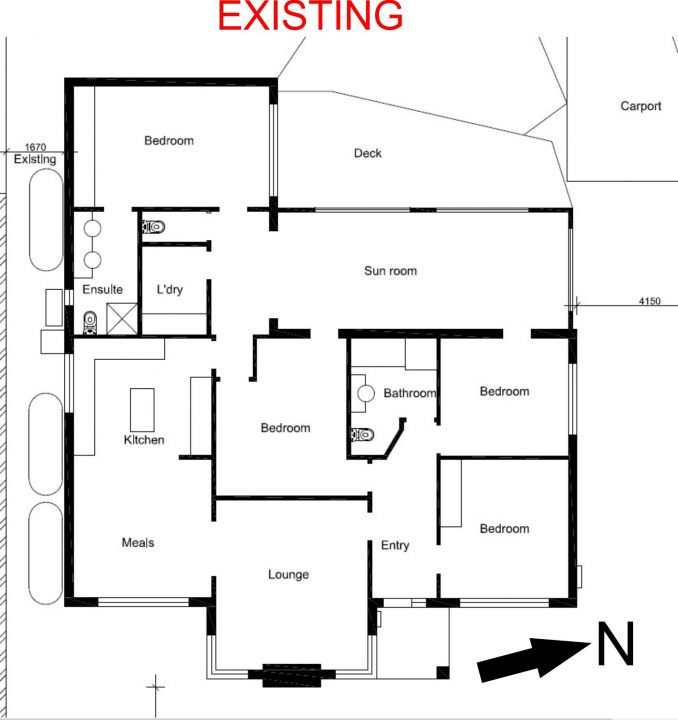 Why we're doing it.
More sustainable. Ok, this is upfront just to get it out of the way. We ARE creating a more sustainable home (more detail in upcoming post), but really the improvements are fairly marginal due to our 'already reasonably frugal' lifestyle choices. Eg, the house isn't really going to consume much less energy or water than it did before the renovation; but importantly, it's HOW it uses energy, and the potential to use far more solar in the coming years if we upgrade out small 1.1kw system.
Better living. Hands down, it will be a massive improvement in 'livability'. We've retained the same number of "rooms" in the house, but a vast improvement in space, and gained a walk-in wardrobe, a large pantry (with cool cupboard), and a much larger office.
Direct connection to the garden. This cannot be overstated.
Getting off the gas network, and getting off fossil fuels. We're now disconnected from it completely – with Induction cooking, Heat Pump hot water, and split-system heating. See the 'Energy Post'.
The next post will detail some of these, and of the build itself.
We're almost there. Here's an early pic of the view out of the new kitchen window.
Comments
comments