Energy Post
This post is follow-on (Part 3?) to our Renovation posts. See Part 1 (Existing Conditions) and Part 2 (Major Features).
At the risk of boring readers to death… this post contains the technical detail… but some people love this stuff!
I really wanted to compare our energy use Pre Reno, and Post Reno… along with perhaps our energy use over time. To be clear, we were already pretty slim energy users, so any further reductions have been harder to make without sacrificing 'lifestyle'… and Covid lockdowns of course increased our energy use due to more stay at home work.
It's no easy task, with our heads buried in spreadsheets and old solar data, and solar really messes things up, even though ours is only a 1.1kw system (we have the old 'thin film panels'), but solar still offsets a bit of daily energy consumption, and exports a bit of excess (1-4kWh/day depending on the time of year). We don't have full data access for our system – it all needs to be read manually, but at least the PowerPal app is really handy for current / real household consumption.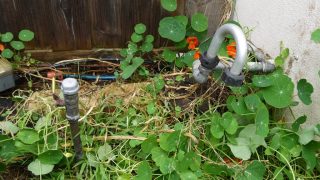 Getting completely off the gas network was one of our primary aims; given the large increase in the cost of gas, and even potential shortages that are coming.
But that's not all – this "shortfall" will be used as an excuse to build gas import hubs; and further expand drilling, exploration and fracking – and we want nothing to do with it, given the exciting new technologies that are here now.
Gas is still an amazing fuel, and will remain important for industry and other big 'heavy users'. But we DO need to be transitioning out of it, asap.
So as part of our reno, we abolished our gas connection (abolished is a technical term).
Pre and Post Reno (2019 vs 2021):
So with gas removed, electricity to do the heating, hot water and cooking has of course increased.
Winter Electricity use went from 6.36 to 11.2kWh/day
Summer Electricity use went from 3.21 to 6.1kWh/day
This equates to an increase (Winter) of 4.8kw/day = $1.45 (let's round it to $1.50).
NB, these are NET figures, (due to the 1.1kw solar array), which means actual use is slightly higher due to solar being consumed, but it's a marginal amount in winter, probably 1-2kwh.

So the savings? The figures show that Gas in WINTER 2020 (during lockdown, admit ably) was costing us an average of $3.38 per day. So with an increase due to the "replacement" amount of electricity of $1.50, that's a saving of $1.88 per day on average or around about $50 a month rounding down.
BTW, If we'd kept our old Gas central heating system (retired in 2010) , and used it during lockdown as we did our efficient 'Rinnai'; it would have cost us (not to mention the planet) up several times as much: over $10/Day. Gas central heating is the worst; get rid of it.
Of course this 'saving' is somewhat chewed up by the extra cost of the appliances; but it's not just the several years of paypack to be considered – it's the good feeling of going off gas completely (which is getting more expensive, running out, and ruining the planet), and the potential that can come in the future with more solar and potentially home energy storage.
Gas VS Electricity
Let me put the gas situation another way. Purely from an energy density point – Gas is still 'great'. The conversion factor of gas (MJ) to electricity (kWh) is 3.6. Which means that the gas cost above of $3.38 (that's the heating cost for a single day*) is 92 MJ, which equals 33kWh of electricity. If I used 33kWh of electricity to heat my home per day, I would be horrified!
But that's not quite how it works – because electric appliances (Hot Water Heat-Pumps and Heap Pump AC units) are actually quite efficient – they call it the Coefficient of Performance (or COP). Many AC's have a COP of 4 to 5, which means roughly that a 6kw AC uses only 1.3kWh of electricity to provide that 6kWh of heat. It's a bit of guess, but I we think we use about 3-4kWh to heat the house (we don't usually run heating during the day). * Both estimates are averages of our WINTER energy use MINUS our Summer Energy use – and assuming it is all heating (obviously it's a bit simplistic; but it's the best we've got).
We're not suggesting to completely throw out working gas appliances for replacement electric ones, but when they break down; or during a renovation – it's highly worth considering – plus did we mention cooking on Induction is awesome!? Just so easy compared to gas.
Power of the Sun
Mentioned in the previous post, we also have a couple of 'Solar-ventis' (the new version is the Python Solar heaters). These solar heaters are brilliant, and really should be in more homes (although finding an installer is less easy). It also works to dehumidify; but is amazing for individual rooms (in our case the study) that receives almost no winter sun. We can work all day during winter, with no other form of heating – provided there is some sun of course.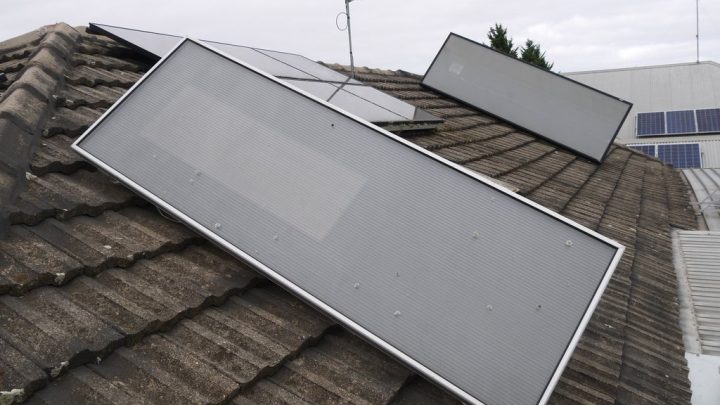 They work simply by the sun heating the air inside a large panel, and this air is pumped into the house via a small fan, which uses about 15W.
Better than Average?
Even though our home / garden is Permaculture inspired (and a business around it); we're not hard-core permies, who will happily sit on the couch in winter with only a blanket, and have a hot water bottle instead of electric blanket. No, we view comfort as being a reasonable ask. But not excess comfort, and absolutely not waste. Bad design has a lot to answer for.
Average for 3 person household in Winter is 1,606kw = 17.6kWh per day (91 days).

Ours is 11.2kWh + whatever we use from solar (around 2kWh).
Source: https://www.finder.com.au/how-much-energy-does-the-average-home-use
BTW, I think the average figures includes households with Gas, so we're quite a way better than average as we do not use any.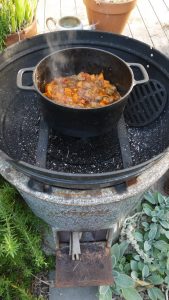 Resilience
A major design feature of any permaculture system is Resilience "Backup Major Functions". Now that we're all electric, and all that awesome Tech; what if they simply fail, or the grid goes down. "What ya gonna do now!?"
Well we've thought of that too. But we're in an urban area, and figure it's actually pretty unlikely – or that failures would likely be hours, rather than days… But still, here's what is still possible if it was to all go ass-up.
Heating: Combustion heater. Did I say that? Quietly please… we're dealing with this on our next post. Plus blankets… I guess it's not that hard.
Lighting: We have candles. Go to bed early.
Cooking: Backups: 1) Combustion Stove/Oven. 2) Rocket stove. 3) Outdoor Gas BBQ. 4) Solar Oven.
Water: Not really relevant to energy; but including it as we have no less than 5 different water tanks; some with water suitable for drinking, including plumbed to toilets and an internal tap.
Music: The TV doesn't need resilience; but music does! At least 6 methods of playing music – including actual CD's; and 3 of which don't require the grid.
Next?
We're not finished yet. Next priority will be upgrading our (tiny) solar system…. and in 2023, an EV!
Comments
comments