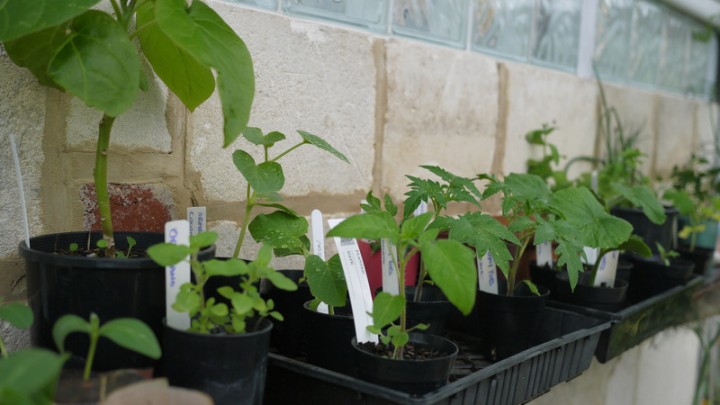 We grow and pot-up a range of plants & seedlings, depending on the season. For the most part, we make our own seed-raising mix and potting mix, and guarantee the health of the plants or your money back.
There's a bunch of plants, seeds and seedlings we can supply pretty much year round, but we'll try to keep this page updated with currently available items. If you're after something not listed, please just ask.
Pickup only… (Belmont, Geelong): Note that we don't post anything – there's heaps of seed / garden mail-order (eg Diggers and Birdland Organic Seeds) out there who have a much larger range than us.
Updated for Jan 2023
Please also see our Payment Options and Covid-19 Response.
---
Seeds (available at just $2 per packet)
Parsley – Flat Leaf
Dill
Sweet Basil
Coriander
Lettuce – 'Goldrush' (+bulk)
Lettuce – 'Amish Dear-tongue'
Lettuce – 'Winter Density'
Asparagus Green
Red Mizuna
Green Mizuna (Lime streaks)
Kale – Red Russian (+bulk)
Celery
Carrot (Yellow) (+bulk)
Silverbeat – Mixed (+bulk)
Rocket
Parsnip (fresh seed) (+bulk)
Climbing Beans
Warragul Greens
Shallots (seed)
Seeds are all "true to type" – we avoid saving seed for anything that might have crossed with another variety.
Bulk Seeds: From $5 (about 10 times the number of seeds in a std packet!)
Coriander 20g $5
Yellow Carrot 20g $5
Dill 20g $5
Parsnip 10g $5
Flat Leaf Parsley 25g $5
Kale Red Russian 25g $5
Lettuce Goldrush 10g $5; 20g $10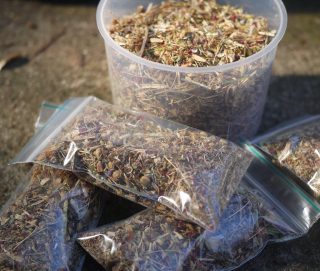 Also available is a special bulk seed mix of assorted greens (2,500 seeds?)
All 2020 Seeds: Just $5 for 20g. Contains an assorted variety of: Lettuce, Sunflower, Rocket, Carrot – Yellow, Dill, Parsley, Kale, Coriander, Shallots, Parsnip, Silverbeet, Amaranth & Basil.
---
Herbs & Seedlings, Various prices ($1 – $3).
(We can also supply/grow seedlings by request)
Anytime on request ($3 ea): Chives, Feverfew, Mint, Yarrow, Warragul Greens.
Bulbs Available now:
---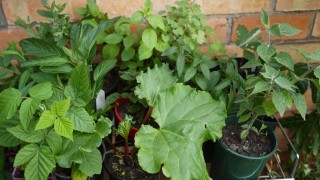 Plants in pots: $2 – $10 each (depends on pot site, which varies).
Chives $3
Oregano $3
Small Figs (Black Genoa) $10 (various)
Feverfew $3
Gooseberry $10
Cape Gooseberry $12 (large pot)
Yarrow (on request)
French Lavender $4
Comfrey $3ea
Wormwood $5
Dwarf Canna-lilly – $3 – $5
Berries:
Thornless Loganberry $4-$10
Blackberry $4-$10
Raspberry $5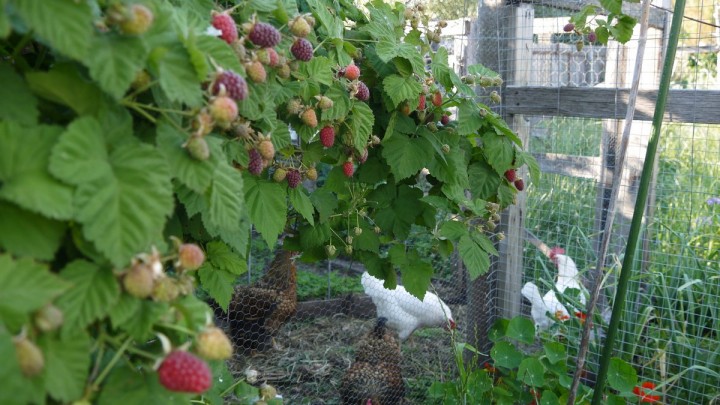 ---
Submit your order via the contact form below, we'll get back to you shortly with confirmation and pickup information. Please also see our Payment Options and Covid-19 Response.